Posted in Cast
Posted by Orthobility Bracing on 18 February 2021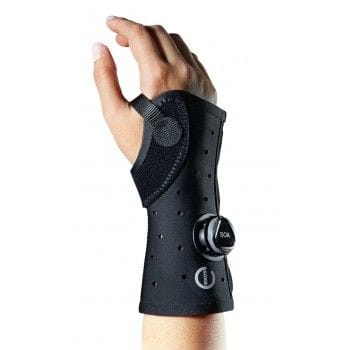 When an accident happens and the unfortunate result is a fracture or break of a bone in the hand, past direction has always been to have it casted after seeing a doctor and confirming it with an X-ray. New technology has brought us a long way to allow us comfort, function and support with these types of injuries.
The EXOS family of wrist and thumb Spica splints are a nice alternative to casting. They offer adaptability in cases of atrophy or swelling. The unique Boa fit system accommodates for these volume changes. The brace can be removed for cleaning unlike a fracture cast.
Why not have our trained staff consult with you, if you are looking for an alternative to the traditional hand, wrist, arm cast.
Please contact us for further details