Posted by Orthobility Bracing on 9 June 2021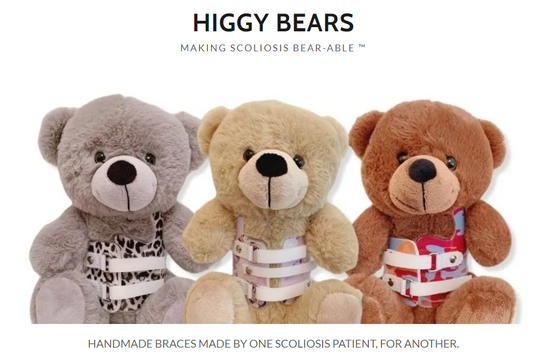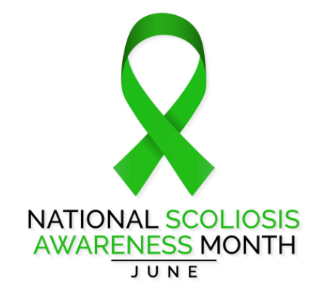 Aaliyah was recently diagnosed with scoliosis which is a sideways curvature of the spine that more often affects girls over boys. She has had to adapt to a new brace and new exercises in hopes that her curve stabilizes during her growth. With this has come some tough days, but one thing that has made it easier is her Higgy Bear.
Higgy Bears are special stuffed animals designed specifically for scoliosis patients with mini scoliosis braces for the bears to wear. Each animal comes with an x-ray, inspirational letters from other kids who have scoliosis, and a personalized card from the owner of Higgy Bears.
Aaliyah was gifted a Higgy Bear who arrived on the day she picked up her brace. It definitely made a difficult day much easier by giving her a little friend that wears a brace exactly like hers.
Aaliyah is excited to help other kids with scoliosis by gifting them a Higgy Bear just like hers. She is asking for donations for the Higgy Bears Non-Profit Foundation to help with her mission. Any donation, large or small, will go directly to Higgy Bears. The bears will be sent to Aaliyah and she will have the opportunity to assemble them in care packages and hand deliver the bears to The Hospital for Sick Kids and Orthobilty Bracing.
Higgy Bears' mission is to make scoliosis more "bear-able" for scoliosis patients. For more information about Higgy Bears and how they came to be, check out their website: https://higgybears.com
If you would like to help Aaliyah, you can donate to her fundraiser by sending your donation by etransfer to aaliyahsfundraiser@gmail.com (you can use the password "Higgy"). Thank you in advance for your contribution to this special Organization that makes such a difference to Aaliyah each and every day.
Higgy Bear Non-Profit Foundation Website